Located in Upstate New York (c)2023
Featuring inspiration, history, and current events from the Thousand Islands.
Featuring Singer Castle, Thousand Islands Hiking, Boldt Castle, the Antique Boat Museum, the St. Lawrence River, and other Thousand Islands news.
---
Purchases go through the safe & secure PayPal platform:
For

quick view

of all media:

EXPRESS LANE
---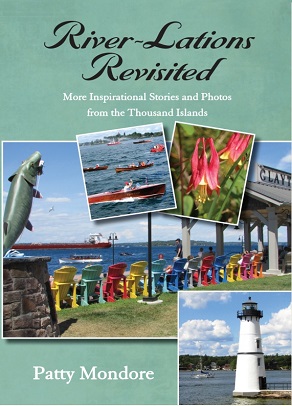 Best selling documentary DVD:
Dark Island - Castle of Mysteries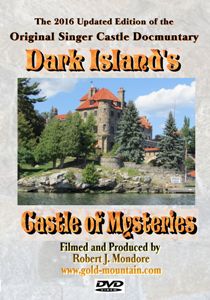 Outdoor Devotional Book Series by Patty
You can watch the Reflections for Bird Lovers book trailer now available on YouTube.
Nature Reflections and River Reflections are the first two books in the outdoor devotional series
You can view a trailer to Nature Reflections on YouTube
The Singer Castle Revisited book!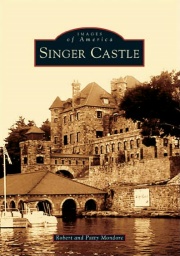 Must see, our original book: Singer Castle.
Click on the title to learn more about either of these popular Thousand Islands books!
---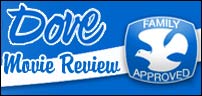 River-Lations DVD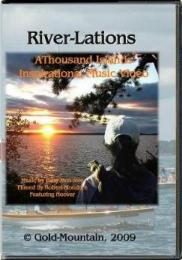 Read all about our inspirational Thousand Islands music video.
See the 5 (out of 5) Star Review from the noted Dove Foundation. Watch our River-Lations 3-minute movie trailer. Read all about it in the Watertown Daily Times.
---
by Gold-Mountain (Copyright - all rights reserved)

Located in the Thousand Islands on the St. Lawrence River -

Robert J. Mondore, Executive Producer.
The late S.U. (Syracuse University) Professor Paul Malo said in his review: "Thanks for your substantial contribution to our regional history."
Also see the Singer Castle book, d
irect to you from
Arcadia Publishing Company
.
For details see link above
---
---
---

Our mascot: Hoover the famous Thousand Islands Chipmunk!
Your suggestions and comments are very important to us:

"Follow" on Twitter